University of California
Rachel Ray, UCULSCUC Immigrant Legal Services Center
Free immigration legal services to UC students and their immediate family members.
Successful use of state and federal resources requires a level of legal expertise not readily available in most immigrant communities. The UC Immigrant Legal Services Center helps to fill that need.
Contact Rachel Ray, Esq.,
Managing Attorney, UC Undocumented Legal Services Center
[email protected]
Learn about first-time DACA applications, including required documents (in Spanish here).
---
University of California Information on Immigration & DACA
The University of California is deeply concerned that recent federal actions related to immigration and immigration status create a climate of confusion and fear among members of our community, including among undocumented students and those of the Muslim faith.
UC welcomes students, faculty and staff from all backgrounds and nationalities, and believes that everyone in our community deserves to feel safe and respected.
---
UCSF
Undocumented Prospective Student FAQ
We are collectively committed to supporting our UCSF undocumented community and their families. This document is to help guide prospective students through some common questions.
---
Student Health and Counseling
Information and resources for members of affected UCSF community desiring counseling and psychological services about the ways that immigration issues may affect your personal life, academic experience, and professional development.
MAKE A COUNSELING APPOINTMENT

Parnassus
500 Parnassus Ave., MU P8, Room 005

Mission Bay
1675 Owens St., Rutter Center, 3rd Floor, Room 330

Schedule an appointment with a counselor by calling 415-476-1281.
---
UCSF International Students & Scholars Office (ISSO)
ISSO is prepared and available to provide support for any member of the UCSF community who could be affected by the executive order. Support includes access to immigration information, referrals to attorneys or legal services and, as required, case intervention with government agencies. If any member of the UCSF community is aware of such a situation, please contact ISSO Director Brian Groves at [email protected]. Members of the UCSF community who are planning travel outside of country and have any questions or concerns about the impact of the executive order are also encouraged to contact Brian Groves.
---
UCSF Graduate and Professional Dream Advocates
The Graduate and Professional Dream Advocates is an interprofessional and interdisciplinary student organization whose mission is to support undocumented immigrant graduate and professional students through promoting awareness, establishing a support system, and advocating for increased access to graduate & health professional programs, and health care for the undocumented immigrant community.
---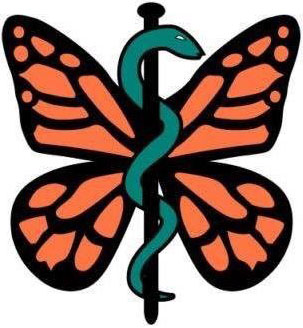 phdreamers.orgPre-Health Dreamers
Co-founded by three undocumented youth in the San Francisco Bay Area, Pre-Health Dreamers was formed out of the need for answers in their personal pursuits of higher education at the graduate and medical levels.

Angel, Denisse, and New have paved their own paths throughout college and have leveraged each person's expertise in skillful advocacy, networking, and community-building to build a community, resource, and forum.
---
External Resources
Remember the Dreamers
A coalition of partners in higher education have launched a website of resources in support of DACA recipients as they await the Supreme Court's decision on whether President Trump illegally ended DACA in 2017.
---
We Are Not Dreamers
Undocumented Scholars Theorize Undocumented Life in the United States.
A captivating counternarrative that smashes the false distinction between deserving and undeserving immigrants worthy of human rights in the United States. Learn more about the book.
---
Affordable Colleges Online (ACO)
Many undocumented students don't think about going to college because of legal or financial concerns or simply because of lack of information. It is true that undocumented students face a number of hurdles when it comes to a college education, but that doesn't mean it' s entirely out of reach.
---
The DreamSF Fellowship
The DreamSF Fellowship is a leadership and professional development opportunity for immigrant students and aspiring professionals who seek to be social justice change-makers in the San Francisco Bay Area. Fellows are paired with local immigrant-serving community organizations and gain hands-on experience in direct services, advocacy, and immigration law careers, all while growing a network of mentors.
---
Income Generation Options for Undocumented Students Toolkit
From Immigrants Rising and the University of California: Information, resources, and templates that address questions about independent contracting & business start-ups, as well as profiles of immigrant entrepreneurs, real life examples of what people are doing.
---
Immigrants Rising
Empowering undocumented young people to achieve educational and career goals through personal, institutional and policy transformation. Explore Immigrants Rising's list of graduate scholarships, and get the 2021 Educational Resource Binder.
---
California Undocumented Student Resources Map
Information about the resources available to undocumented students at every public college and university in California.
---
60 Resources for Supporting Immigrant and Refugee Communities
Resources,which include toolkits, informational pages, guides and organizational websites, broken down by Education, Employment, Health, Housing & Resettlement, Legal, and Safety.
---
The UndocuGuide to Higher Education
A series of webinars that will touch on different avenues in which undocumented students from High School and Community College can navigate education, this series runs September-December, 2020. Learn more.